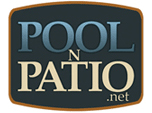 Pool N Patio's simple mission has always been to provide exceptional quality and value to the consumer through vast knowledge, superior customer service, and quality product offerings. After years of serving our loyal customers,
Pool N Patio has been acquired by
Pool Supply Unlimited, making pursuing this mission more possible than ever.
Going forward, please visit us at Pool Supply Unlimited for the same excellent customer service and quality products that you enjoyed with Pool N Patio.
Note to customers:
If you have an
active order
with us there is no need to worry, your order is being processed and will be delivered without interruption. You will continue to receive order updates and shipping information from
sales@poolnpatio.net
. If you have any questions or concerns about your order please call us at (877) 644-7665.
If you need to make a
return
, click
here
to request a Return Merchandise Authorization. If you have questions about the return policy or need help with your return please call us at (877) 644-7665.
For all other questions or concerns, including information on past orders, please contact us at
(877) 644-7665
or
sales@poolnpatio.net
.
Thank you to our customers! We look forward to serving you at
Pool Supply Unlimited
.
Click Here to Go to Pool Supply Unlimited